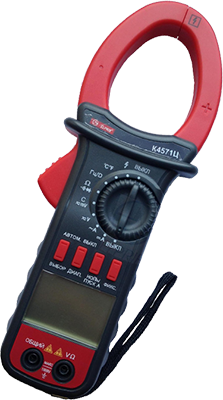 About
Electropribor

The "Electropribor" OJSC was founded in 1957 and presently among CIS countries is the main manufacturer of low and high voltage detectors, operative insulating rods, portable earthing and short-circuiting devices, digital and analog clamp meters, multimeters and temperature controllers.
High quality and reliability of our products, its continuous improvement as well as individual approach to each of our clients allowed us to establish a close and long-term cooperation with major energy companies, such as Mosenergo, Lenenergo Nizhnovenergo, Tyumenenergo and many others.
The enterprise covers a territory of 8,1 ha. Overall area of its facilities amounts to 47,600 sq.m. of which 31,600 is operating area. At the present time the following workshops are functioning in the factory: machine workshop, toolmaker's workshop,composite materials workshop, foundry, assembling workshop, metallized coating/galvanic metallization workshop, general metallic rubber goods workshop etc.
Read more